17December 2020
Meet your Ken Caryl neighbor, Alison Evans.
Alison is a 20 year resident of Ken-Caryl who is married and has two adult sons who were raised in Ken Caryl. She grew up in Montana and went to the University of Wyoming. GO POKES! She lived in Washington, DC, and Centennial, CO before falling in love with and settling in Ken Caryl. She served as the Bradford PTA president for two years so she knows the value of this special place and its wonderful people.
Happy Home Handmade is an e-commerce store featuring inspired artisan-made goods from around the globe for your happy home. You can find something to brighten up any room in your home.  No matter if you're looking for something functional, fashionable, or whimsical, you can find it at Happy Home Homemade.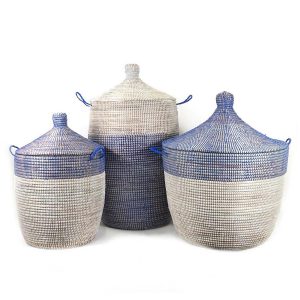 Ken Caryl Local Q & A with Alison:
What is your favorite part about living or working in Ken Caryl?
The community! What a great group of people who share the same values! And of course, I love the beauty of KC.
What's a local hidden gem that people should know about?
The trails are a hidden gem, love them.
How would you spend your perfect day out and about in the Ken Caryl community?
Going for a walk or hike with a friend. I also love to shop at independently-owned stores such as Inspyre Boutique and the Tattered Cover.
What's a local non-profit that people should know about?
I volunteer weekly at Project Angel Heart, which delivers 500,000 medically tailored meals to at least 3,200 Coloradans living with a life-threatening illness in Denver and Colorado Springs. They serve children as well as seniors, clients as well as their families, and many individuals are living in poverty.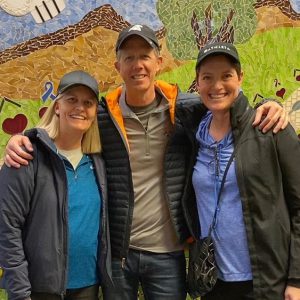 What's your favorite restaurant in or close to Ken Caryl?
Iwayama Sushi and Marino's Pizza (a hidden gem).
What's your favorite activity to do in Ken Caryl?
Take a hike with my husband or a friend.
What's the best place for entertainment in Ken Caryl?
Behind the Scenes Taphouse for a beer, people watching, and movies. Not in Ken-Caryl, Red Rocks Amphitheater for music.
What's the most scenic or picturesque spot in Ken Caryl?
Lyons or Ridgeback Trail along the North Hogback.
What's your favorite shop in or near Ken Caryl?
Inspyre Boutique at Southwest Plaza (plus other locations), owned by my neighbors, Britni and Joel Jensen. They carry women's apparel and accessories at a great price point. I also love Sacred Thistle in Denver (near the Denver Art Museum). Fabulous store, I want everything!
Tell us a quote or song that best describes Ken Caryl.
Hmmmm…..
Tell us anything else you'd like us to know.
Follow me on Facebook and Instagram @happyhomehandmadestore! And of course, check out my website. in 2021, I'll be doing popup events (hopefully) so be sure to follow me to find out about events!
Nominate a Ken Caryl neighbor you'd like to in our Neighbor Spotlight.
Britni Jensen, owner of Inspyre Boutiques and April & West.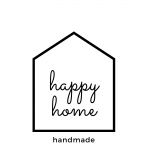 Happy Home Handmade- http://happyhomehandmade.com happyhomehandmadelove@gmail.com, (303)257-6088

ADD YOUR BUSINESS to our business directory, today.
Contact Cristin if you'd like to be featured in a Neighbor or Business Spotlight.