27December 2020
Meet Your Neighbor, Jennifer Manta
I grew up in North Carolina and came to Colorado to attend college at CU Boulder. I was in Sales and Marketing with Coors Brewing Company, living in California, Oklahoma, Colorado, and finally finished my career there as Marketing Manager for Coors Europe in London! My husband John and I decided to come to Ken Caryl 20 years ago to raise our three sons. We enjoy hiking and skiing in our free time and spending time with the wonderful friends we've made over the years in Colorado. We have two faithful dogs who are great walking buddies and awesome companions. I also volunteer with the Colorado Ovarian Cancer Alliance, Make-A-Wish, and the Waterstone Church Food Pantry.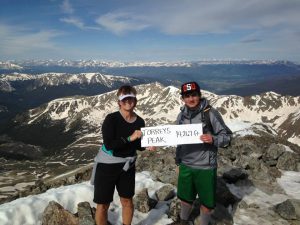 Ken Caryl Local Q & A With Jennifer:
What is your favorite part about living or working in Ken Caryl?
I never get tired of the amazing beauty surrounding us in Ken Caryl – the open space, the views, the wildlife, the sunrises, and sunsets. Every time I drive into the Valley I feel like I'm on vacation even after living here 20+ years!
What's a local hidden gem that people should know about?
Blue Spruce and Behind the Scenes are always a good time.
How would you spend your perfect day out and about in the Ken Caryl community?
Hiking with my dogs, playing tennis, volunteering, and finishing off the day at the Manor House with friends over a glass of wine or grilling in my back yard with family – if work was not a consideration!
What's a local non-profit that people should know about?
I have been volunteering a lot with the Waterstone Church Food Pantry. It never occurred to me that so many people, close to our little slice of heaven, are food insecure, and need help. I have a long history working with and volunteering for non-profits and while there are so many worthwhile organizations here in Colorado, I find it most rewarding to be involved with those that I feel a connection. I've been amazed by the generosity of our community as they step up to help out by volunteering or donating to the people who are really struggling.
What's your favorite restaurant in or close to Ken Caryl?
We've enjoyed Lariat Lodge and love running into so many friends and neighbors there. It's especially fun to recognize the kids that work there from the neighborhood! Lil Ricci's is one of our favorite pizza places.
What's your favorite activity to do in Ken Caryl?
I love hiking the trails here. It never ceases to amaze me that I can go out my back door and in only a few minutes, feel like I'm miles away.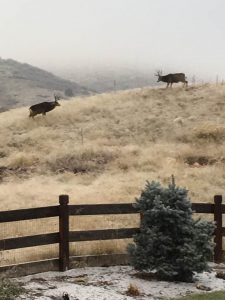 WHAT'S THE BEST PLACE FOR ENTERTAINMENT IN KEN CARYL?
The Manor House during the summer.
What's the most scenic or picturesque spot in Ken Caryl?
That's a tough one. There are so many picturesque spots but I'd have to say South Valley with the Red Rocks and sweeping views. The Equestrian Center is also one of my favorite spots and certainly unique to Ken Caryl.
What's your favorite shop in or near Ken Caryl?
I'm not much of a shopper but I always love roaming around Old Littleton or Morrison and checking out some of the more unique options.
Tell us anything else you'd like us to know.
I think Ken Caryl is one of the most unique neighborhoods you can live in.
Meet Jennifer, The Home Smart Realtor
Tell us about your professional life.
I'm a Realtor with Home Smart Realty Group specializing in "right-sizing" – helping clients find the right home for a specific time in their lives. I am passionate about my career in Real Estate and feel blessed to assist clients with such an impactful part of their lives.
While I live in Ken Caryl, I have first-hand knowledge of being a homeowner in Denver as well. I can help Buyers and Sellers transition from the suburbs to a more urban environment, or vice versa from having been there myself. Needs change and people change and I'm here to help my clients find the right home for the right time in their lives. I give high-quality, personalized service to a smaller number of clients rather than taking on several at once so I can see the entire transaction through from start to finish!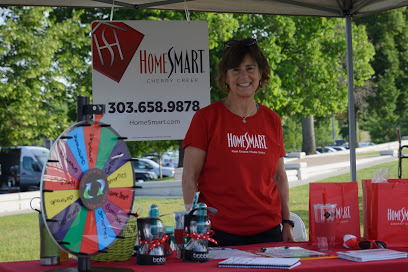 Top 10 Remodel Projects
With The Greatest Resale Value For Homes In The Denver Metro Area
DATA PROVIDED BY THE COST VS VALUE 2020 REPORT.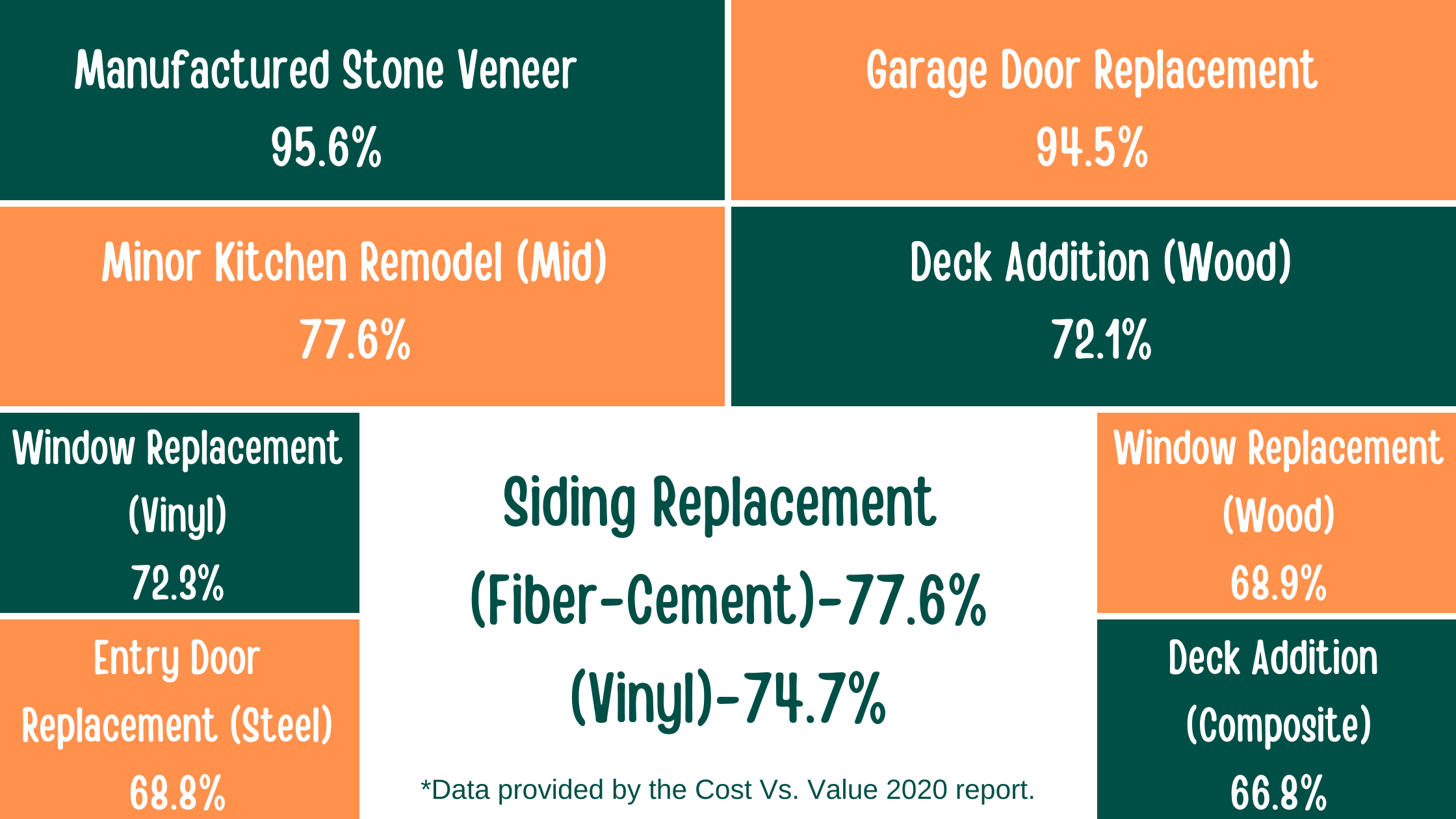 Average Costs Per Project:
Manufactured Stone Veneer- $9,357
Garage Door Replacement- $3,695
Minor Kitchen Remodel (Mid)- $23,452
Siding Replacement(Fiber-Cement)- $17,008
Siding Replacement (Vinyl)- $14,359
Window Replacement (Vinyl)- $17,641
Deck Addition (Wood)- $14,360
Window Replacement (Wood)- $21,495
Entry Door Replacement (steel)- $1,881
Deck Addition (Composite)- $19,856
Whether remodeling because you are planning to sell your home, or you are just ready for an update, it's always good to consider where you will get the most return on your investment.  The focus most often is on the kitchen and bathrooms which is justified, but if time and budget are limited, there is nothing like a fresh coat of paint in a neutral color or fresh flooring.
Many people are surprised to see the great return you will get from new garage doors or by painting/upgrading your front door.  If you have a little more cash in the home improvement fund, adding stone or brick to the exterior, you can potentially get back 100% of your investment!
However, sometimes, the simplest things like a little bit of landscaping can make a huge difference.  Always keep in mind, you only have one chance to make a first impression. Your home's curb appeal and the initial walk through the front door is where that happens!  If you know you will be selling your home in the near future and want to make some improvements, try to time it so you can enjoy the fruits of your labor before moving on!

For more suggestions or a deeper understanding of ROI on a home remodel, reach out!  I'd love to share my experience with you and help you get the most out of your updates.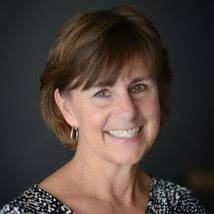 Jennifer Manta Homes
jennifermanta1@gmail.com
303-257-8669
Nominate a Ken Caryl neighbor you'd like to in our Neighbor Spotlight.
Theresa Granath, owner of Theresa Made and GreenBagLady.org.
ADD YOUR BUSINESS to our business directory, today.
Contact Cristin if you'd like to be featured in a Neighbor or Business Spotlight.